Watch the Olympics Outside the UK on BBC
Watch the Olympics Outside the UK on BBC
How to watch the Olympics on BBC:
Watching the Olympics on BBC Live and BBC iPlayer abroad using our service will give you access to the full the Olympics 2016 schedules as though you were in the UK. This includes; the full range of BBC Channels, downloads, watch live BBC Channels (by going to bbc.co.uk) and view BBC iPlayer programmes on demand. You can now watch the Rio Olympics 2016 abroad by subscribing now.
2.

Set Up

Set up our service on your computer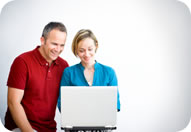 3.

Start watching

Start watching Olympics 2016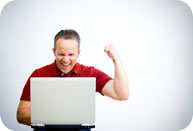 Watching the Olympics with the BBC from outside the UK with our View TV Abroad service could not be easier, simply subscribe to our service, follow the setup instructions and start viewing. The BBC continue to excel offering the most extensive service for the Rio 2016 Olympics, with multiple streams available for all the events you wont miss a thing. You can watch the action Live and on-demand meaning if your in Europe or Asia the time difference wont impact on your enjoyment. The Olympics runs from the 3rd of August with the opening ceremony on the 5th with all the action concluding on the 21st August.
Subscribe Now
BBC iPlayer Channels Abroad
Living abroad, travelling, working away on business or on holiday?
Don't want to miss out on your favourite TV? View TV Abroad makes watching UK & USA TV, live or on demand, wherever you are, easy & accessible, using your TV, laptop, PC, Mac, Android, iPhone or iPad..
Subscribe Now