Earn money with the View TV Abroad Affiliate Scheme.
How does the affiliate scheme work?
We offer 2 models for you to choose from:
Earn credit on your account (ideal for those looking to promote View TV Abroad to just there friends and family.) Credit will be applied to your client account so you get our service for free as long as credit is available.
Payment to PayPal account. Ideal for webmasters looking to promote our services with regular payments to your PayPal account for commissions earned.
How do I become an affiliate?
Activate your affiliate account here:
View TV Abroad Affiliates
(If you do not already have a client account you will need to register first)
Now click on the "Activate Affiliate Account" button
You will now see information relating to your affiliate account, including;
Your unique referral link,
Number of Sign ups
Amount of commission available to withdraw
Referrals history
So what next?
Once you activate your affiliate account you will receive an initial bonus deposit in your affiliate account of £3.00 (or your currency equivalent)
You will earn 62% of the first payment each customer you refer to us makes (doesn't apply to Sky Go accounts or remote installation service)
When you refer someone to our website with your unique referral ID, a cookie is placed on their computer containing this ID so if they bookmark the site and come back later you will still receive the commission.
Once your account has reach £10 and the client account has remained active for more than 3 days you will have able to request a withdraw. We normally pay affiliates by PayPal.
How do I promote my affiliate link & get more referrals?
Social Media
First of all the easiest way is to post your "unique referral link" to your Facebook, twitter & other social media platforms. Direct posting/messaging to friends who you think would be most likely to benefit from the View TV Abroad service will be generally bring good results.

Webmasters & Bloggers
If you have your own website, blog or YouTube account you can direct promote VTA using your unique referral link on pages with relevant content. You can also use banners and logos to generate more visible & appealing ads. Relevancy is key here, the more relevant your page is and targeted to the EXPAT visitor the better the conversion rate will be.
In your Affiliate area below "your referrals" data you will see a section titled: "Link to us" - Here you will find code for ready made banners and your unique referral code, that you can use to place on your site, just copy and paste the prepared HTML code.
We have general banners as well as specific events & channels (eg Euro 2012 etc), so check back here often as we update these regularly. If you would like a specific banner made for your site/blog please contact us and we will make it for you.
How do I get paid?
Once your account has more than £10 available to withdraw, a button will appear saying "Request Withdrawl" - This will open a support ticket and notify us that you would like to Withdraw your due commissions. Please let us know if you want this applied as credit to your View TV Abroad VPN account or if you want payment sent to your PayPal account (please inform us of your PayPal email address).

Any questions or if you need any help adding links to your website, blog or social media profile then please Contact us.
Remember for us to be able to credit your account correctly for the traffic and signups you send us you must use the correct code as show in the affiliate area.
Other affiliate schemes: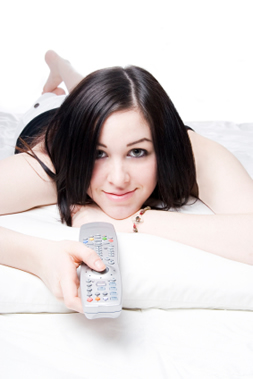 Living abroad, travelling, working away on business or on holiday?
Don't want to miss out on your favourite TV? View TV Abroad makes watching UK & USA TV, live or on demand, wherever you are, easy & accessible, using your TV, laptop, PC, Mac, Android, iPhone or iPad..
Subscribe
only £6.49/M Now