TP-Link WR-340G Router - VPN set up
TP-Link WR-340G Router - VPN set up
Open the router's web configuration page and log in as admin. The default IP address of router is 192.168.1.1.

Download the latest firmware version V5 and install it on the router.

On the HOME screen choose "Basic Settings -> Network -> WAN".

In "WAN Settings" part choose option "WAN Connection Type" and then choose option "PPTP".

Fill your View TV Abroad Username and Password. (see welcome email)

Then choose "Dynamic IP" and fill the VPN server hostname or IP address. All other values should stay at default values.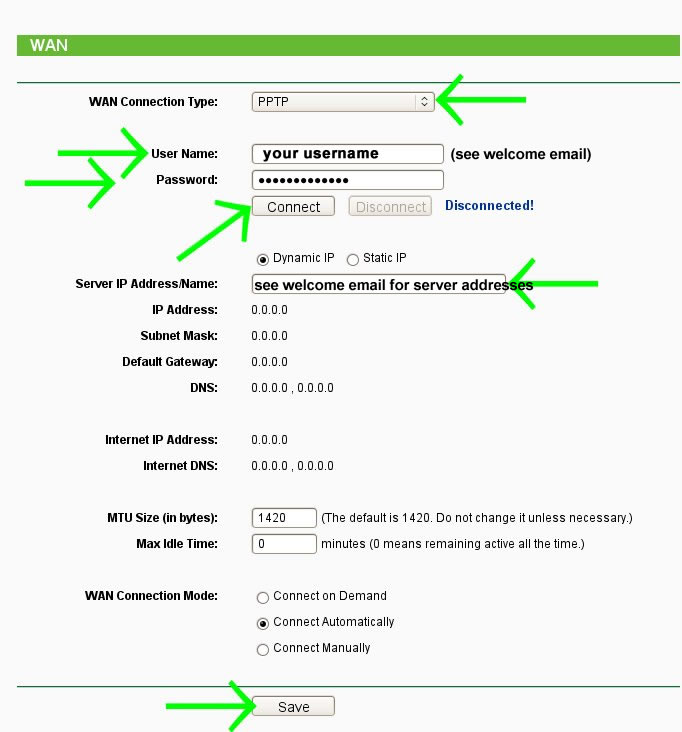 Click on "Save" button. Then click on "Connect" button and test if internet is working and IP address has changed.
You can now start watching UK & US TV by first making sure you are connected to one of the UK servers (for UK TV) or one of the US servers (for US TV) and then selecting channels and services form the channels page.
Living abroad, travelling, working away on business or on holiday?
Don't want to miss out on your favourite TV? View TV Abroad makes watching UK & USA TV, live or on demand, wherever you are, easy & accessible, using your TV, laptop, PC, Mac, Android, iPhone or iPad..
Subscribe Now