Scientologists at War
Monday 17th,9pm, C 4
Scientology, that secret society full of A-list celebrities but that we but know little about. A documentary promise to explore the Scientology movement and give us some insight as to what its all about. This has to be a must watch for the week!.
First Dates
Thursday 20th, 9pm, C4
Tonight is the first episode of a restaurant-set dating series. A number of willing candidates go on a blind date with the cameras rolling, filming every little embarrassing thing! It is sure to get you cringing, laughing and even screaming at the TV set! You can even take part in the show as its interactive, if anyone takes your fancy you go log on and get involved! It's fun and definitely worth a watch, kind of like the Apprentice meets Blind Date!
East Los High
Hulu
Missing The Vampire Diaries? Well we can't promise you Damon or Stephan but it's a new series that ill hile away the time till they come back to us! East Los High is a drama about the lives of teenagers growing up in East Los Angeles. We follow the life of Jessie, a geeky junior at East Los High, in a working class Los Angeles neighbourhood. Jessie an only child in a single parent Latino household, busy preparing for college and fantasising about her crush on Jacob. Then along comes Maya, Jessie's cousin, a runaway with a troubled past who moves in! The usual trial of teenage life but this series is kicking up some great reviews in the US so this I on our list to watch this week!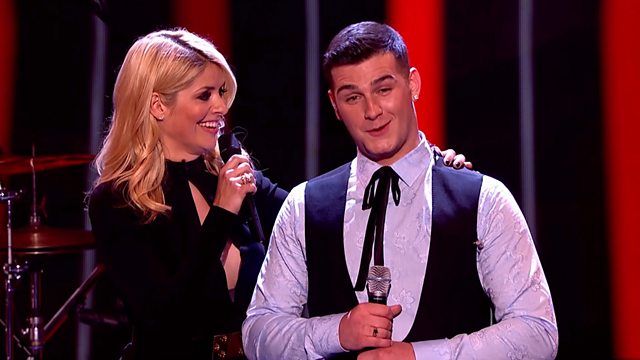 The Voice, The Live Final
Saturday 22nd, 7.15pm, BBC1
Twelve weeks of great talent, fine tuning, pitch perfecting and reality-show soul searching, its here at last the final! This Saturday sees one of 2013's last four contestants crowned the second-ever winner, bagging £100,000 and a record deal.
Talent and TV fame doesn't directly translate into superstardom, as last year's champion, Leanne Mitchell, knows all too well. Her debut album entered at a cringeworthy No 134 in the UK Album Chart last month and the Suffolk singer has yet to announce a tour. But, dubious credibility and disappointing alumni aside, the final is a dead cert for entertainment.
The White Queen,
Sunday 23rd, 9pm, BBC1
Series one, episode two
This summers must watch BBC1 drama, based on Phillipa Gregory's bestselling historic novel 'The Cousins at War'. The backdrop is the War of the Roses and the story, the women caught up I the long-drawn-out conflict for the throne of England. Starting in 1464, the nation has been at war for nine years fighting over who is the rightful King of England the house of York or the house of Lancaster.
Watch all these great TV programmes using the View TV Abroad connection