Dates
Monday 10th,10pm, C 4
Series one, episode one
David's a straight-talking northerner, Mia a too-cool-for-school Londoner: a match made in hell, surely? The excellence in Bryan 'Skins' Elsley's script (as is indeed the case with most of the nine instalments in this run of short two-handers) lies in the way it wrongfoots us as much as it does the characters themselves.
Will Mellor and Oona Chaplin play the pauses of a first date beautifully, as the initial fireworks fizzle out into resentful silence. But then, unexpectedly, this combination of wounded integrity and brittle passive-aggression begins to gel and, if even if we don't exactly root for them, our interest in their fates is certainly piqued. A smart idea, cleverly executed. Chaplin will be back as Mia at 10pm on Wednesday…
Coronation Street
ITV
We don't very often highlight any of the soaps on our TV Pix, but we really felt we had to give this one some credits. Coronation Street has won even more awards this year for its hard hitting story lines and they just keep coming. This week David Platt finds out about Kylie cheating on him with his brother Nick after deciding to surprise her with a bunch of flowers and overhears her expressing a desperate hope that her baby will be David's and not Nick'. David is left in a state of shock and torment and heads out finding himself in a dangerous position…will he jump? This week looks to be just as 'edge of the seat' dramatic as other weeks.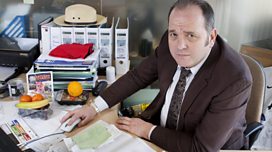 The Call Centre
Tuesday 11th, 9pm, BBC3
Based at Swansea's third largest Call Centre this documentary takes an hilarious look at how it all works! This week is the second episode and there are no dead eyes or insincere smiles here with the constant distractions of office politics, dates, morale boasting schemes, auditioning to find the voice of Wales' call centres! All thoroughly entertaining!
Confessions of an Alien Abduction
Thursday 13th, 9pm, C4
This is a crazy documentary about a call centre who provide support for victims of Alien Abduction…yes you heard it Alien Abduction! The support group is called Anomalous Mind Management Abductee Contactee Helpline.
About four times a year, and rather to the chagrin of his wife, Simon has sex with an alien being he calls the Cat Queen. Marie suspects her DNA has been altered during an alien abduction. Finally Chantelle has been taken by ETs on thousands of occasions, often while chowing down on a KFC meal.
There are a few laughs but it becomes apparent that their claims are often routed in some deep personal trauma. An interesting watch.
The Voice
Saturday 15th, 7pm, BBC1
We have loved this year's display of real talent. It's not about looks or stories or drama it is really about the VOICE! Last year's winner only sold 900 records and this year's ratings have dropped but a series 3 has been commissioned, we hope now that BGT has finished may be this last couple of weeks will get more viewers. This Saturday is the semi-finals and it's all to watch and vote for because now it's our turn to decide who gets to carry on singing! The viewer's choice!. Each judge has just two singers left. Who are you going to call for?
Watch all these great TV programmes using the View TV Abroad connection