TV pix!
29th April 2013
Vicious
Monday 29th April, 9pm, ITV
This new sitcom with the legendary actors Ian McKellen and Derek Jacobi promises to be filled with laughs. Ian McKellen plays Freddy, a once budding actor and his partner Stuart a barman when they met, played by Derek Jacobi. Their life consists of walking the dog, reading books and bickering! The show is full of easy laughs and quality acting, a definite one to watch this week.
Archaeology: A secret History
Tuesday 30th April, 9pm, BBC4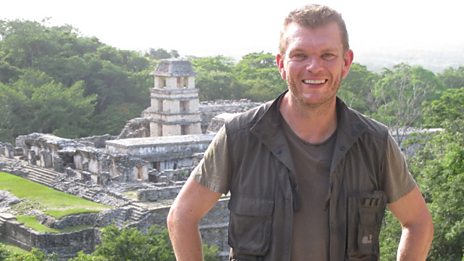 This refreshing look back into history is new and exciting with Dr Richard Miles holding our hand exploring how archaeology worried cardinals, questioned which animals made it to the ark and dropped a bombshell on creationism. At the heart of the series is how the tensions began to develop between sanctioned belief systems and the unknowable futures and pasts of science.
Eastenders
BBC1

There is always lots happening in Eastenders and here is a rundown as to what to expect this week…….Sharron steals more painkillers from Tanya and Lola threatens to spill the beans on her addiction, Ian is in more strife AGAIN!, Michael plans to flee with Scarlet and Alfie and Roxy trying for a baby? This is the soap to watch, Eastenders has been tipped to win the top award at this year's British Soap Awards.
Nelson's Carabean Hell hole
Wednesday 1st May, 9pm, BBC4
Antigua an Island paradise, not in Horatio Nelson's time! After the devastation of Hurricane Earl in 2010, hundreds of ancient bones were suddenly exposed on Antiguan beaches.  Subsequent skeletal excavations and investigations is the starting point for naval historian Dr Sam Willis, who describes the grim predicament of sailors like Nelson as they guzzled lead-poisoned grog, floated in a sea full of sewage and wilted in heat that would turn fresh fruit rancid. This is an engaging documentary that brings to life the times gone by in this little corner of the world.
The Politcans Husband
Thursday 2nd May, 9pm, ITV
This week its episode two and after his public humiliation, David Tennant's wounded MP Aiden Hoynes tries to re-establish control over Freya, his rising-star wife (Emily Watson), in new, unpleasant ways: by tweeting anonymously, inveigling his way on to a key parliamentary committee and committing borderline sexual assault…..but how will Freya react, is this her time to shine and step out of the shadows? Westminster is depicted as a snake pit with sexual predators and all fighting for supremacy. We were drawn in by last week's episode and are going to tune in this week to see if it offers an edge of your seat, political drama that we are hoping it will be.
Watch all these great TV programmes using the View TV Abroad connection