TV pix!
4th March 2013
Monday 4th,9pm, BBC1
A 14 year old girl disappears on her way to the village May Day parade. More than just a crime drama this five part drama explores the relationships between the villagers of this normally idyllic little place and how a devastating act affects the whole community. This week the second episode airs, catch up on iplayer if you missed the first part on Sunday.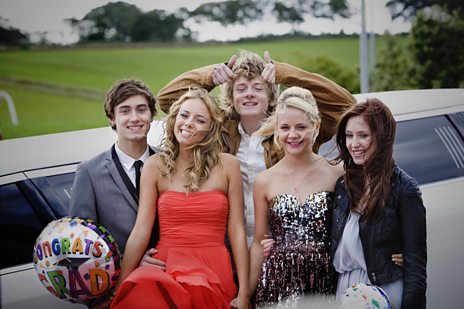 Tuesday 5th, 9pm BBC3
The Crash is an emotion two part drama starting six months before a devastating car crash involving a group of normal happy teenagers. This first episode explores their lives, the typical teenage dramas of insecurities, awkward romances and developing friendships. Next week's episode is sure to be heavy hitting and emotionally hard culminating in the crash itself.
Barack Obama: Great Expectations
Hulu
Barack Obama was historically elected in 2008 and rarely had expectations been so high with so many obstacles ahead. The new President had to confront major crises, economic collapse being a major one, as well as an opposition wildly determined to discredit him and destroy his agenda. This insightful two part drama, with exclusive footage inside the White House, investigates and gives a balanced and fair review on the Presidents first term in office.
Comic Relief's Big Chat with Graham Norton
Thursday 7th, 7pm BBC3
We at VTA love Graham Norton and can't wait to see this World Record attempt!!! Graham Norton will attempt to get into the World Book of Records for asking the most questions on a TV chat show…all in aid of Comic Relief! That's a lot of questions and a lot of Norton and a lot of guests!! His guests include Ronnie Corbett, Sarah Millican, Jimmy Carr, Heston Blumenthal, Louis Smith, Frank Skinner and Terry Wogan and lots lots more who will be playing along!!! It's going to lots of laughs and lots of on screen exhaustion!!!
How to get to Heaven with the Hutterites
Thursday 7th, 9pm, BBC2
One man's isolated religious community is another man's cult. This fascinating documentary suggests, the line between the two is often far from clear. Director Lynn Alleway spent four months with the Hutterites, an American sect whose dress sense, spiritual tradition and facial hair bear a passing resemblance to the Amish. Alleway probes gently at fault lines underpinning gender roles, a limited gene pool and the general, all-pervading sense of utter joylessness. And eventually, she manages a film that's revealing, thought-provoking and even mildly poetic.
Watch all these great TV programmes using the View TV Abroad connection